Welcome!
The current issue of Capitalism and Society explores the economic impact of the Trump administration's policies. Areas explored by seven prominent economists include jobs, taxes, trade, growth, the environment, health, and satisfaction. These papers are based on presentations given at the Center on Capitalism and Society's 16th Annual Conference: The Economic Consequences of Mr. Trump. 
From the Center on Capitalism and Society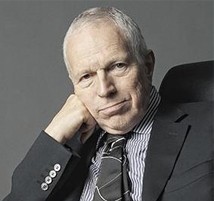 The Center held a special daylong conference, Women in an Inclusive Economy, on Friday, April 19, 2019, at Columbia University's Italian Academy. Speakers included Senator Ifigenia Martínez (luncheon speaker), Patricia Armendáriz, Graciela Chichilnisky, Joyce DiDonato, Ianthe Dugan, Liza Featherstone, Antara Haldar, Kim Heirston, Merit Janow, Sylvia Nasar, Sandra Navidi, Carmen Reinhart, Saskia Sassen, Shamina Singh, Betsey Stevenson, Anya Schiffrin, Gillian Tett, and Yang Lan. Click here for more.